construction management▪
Constructing a retail, industrial, office space, mixed use, or any other commercial building is a complex process. It involves the coordinated efforts of many different people including owners, design team members, contractors, manufacturers, consultants, financial services companies, etc.
Plus, there are typically many unforeseen obstacles and changes that occur during the life span of the project which can lead to cost overruns, missed scheduled deadlines, resulting in frustration and higher project cost.
Effective construction management and contract administration are the key ingredients that ensure that your construction project is managed properly, and that all the parties engaged in the project are in sync with each other to keep the project moving forward and to achieve the desired results. Sound construction management is also critical to ensuring that changes are handled effectively, efficiently and accurately.
Catcord Construction employs strict disciplines within its construction management practices, thereby providing owners and team members with "peace of mind" and confidence that the job is being managed properly.

GENERAL contracting▪
Our extensive capabilities enable us to offer our clients a complete range of construction services. Whether we provide our services as a general contractor and/or project manager, our focus is working in a partnership with our clients. When overseeing the bidding process and executing the project, it is our role to drive value, both in terms of our initial bid and by controlling the project to minimize change orders. For our clients projects we will assemble a dedicated team of professionals to meet each projects requirements. CATCORD will coordinate, supervise and execute the construction work to assure that the project is completed within budget, on schedule and that the project site is safe.
Throughout our involvement in this industry, we have been successful in retaining the services of highly skilled tradesmen and a long established network of high quality subcontractors who have added to our success in delivering quality work as a general contractor.
CATCORD is committed to exceeding our clients' expectations through a proactive and progressive approach to every project. We deliver value through meticulous scheduling, planning and strong plan execution.
how we get it done right▪
Catcord Construction, manages its projects with excellent efficiency by utilizing the tools and professionalism of a large company, but with the personalized approach of a small firm. Our training and experience has given us many instruments to keep track of all facets of a construction project. From the moment a project comes into our office, a process begins that is second to none in the industry. Tools such as reports and logs are updated daily and distributed to the project team allowing for open and constant communication to ensure all items are addressed at the appropriate time. The major benefits of these processes save our clients effort, time and money. Much time and attention is put into providing these services and because of that, the benefit to our clients is priceless..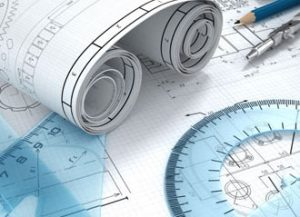 design + build▪
Design-build is a Project Delivery System used in the construction industry. It consists of a procedure to deliver a project where, Catcord Construction contracts the design and construction aspects to centralize liability and. This system is used to minimize the project risks for the project owner and reduce the delivery schedule by overlapping the design phase and construction phase of the project. In the Design Build process Catcord is the single point of responsibility and carries the clearest contractual remedies for the clients because we will be responsible for all of the work on the project, regardless of the nature of the fault"
estimating services▪
Accurately estimating a project's costs is a critical, yet often overlooked step in many construction projects. Many estimates are merely "guesstimates" done haphazardly or without factual or up-to-date information. In today's global economy, material prices are constantly changing and factors including environment, economics and political / current events can have a profound effect on the pricing used to estimate a construction project.
For example, recent spikes in global energy costs can have a dramatic impact on the cost of delivery of materials plus costs for general conditions and overhead associated with managing your construction project.
Mindful of these factors, Our estimating professionals are routinely and fully educated in these areas. The result is more accurate estimates and a "no surprises" approach to job costing methods.
Catcord's estimating services can be performed at any stage along the construction project including conceptual, feasibility, schematic, pre-construction, during construction and during claims analysis.
All Inclusive
A full service, stress-free approach. We know your time is valuable, we're here to handle everything from start to finish. No need to hire multiple companies, we have the tools and team to conceptualize, build, and design every detail of your renovation.
Professional
Services
We have a passion for designing and building. By working closely with our clients , our goal to meet all requirements can be more easily achieved. When we take on your project, you have our commitment to build your vision, on time, within budget.
Our close working relationship with our client ensures the overall planning, coordination, and execution of a project that will result in a build that exceeds value and expectations.
Best Quality Work
We source the highest quality materials; we provide unparalleled value. In everything we do, we strive to satisfy our clients.
Integrity
Transparency and honesty are at the core of our work as general contractors. We have many content clients that can attest to this. Feel free to ask about us.
Creative Excellence
Creative excellence is the result of a meticulous approach to all aspects of building, which is not only reflected in the details but also in the careful planning and construction of the underlying foundation. We provide innovative ideas and solutions that align with our client's objectives and design vision.